What To Look For In Great Room Window Treatments In Southern California
Your great room is a big open area that plays many roles. When considering great room window treatments in Southern California, what you select should make sense for how you use the space and the levels of light it gets. You'll want treatments that make it easy to change from darkness to light, help keep your room comfortable, are child- and pet-appropriate, and look good with your room's design. You'll come across lots of great room window treatments on the market, from multifaceted Polywood® plantation shutters to an abundance of stylish window shades.
Use Window Treatments That Let You Control Light Levels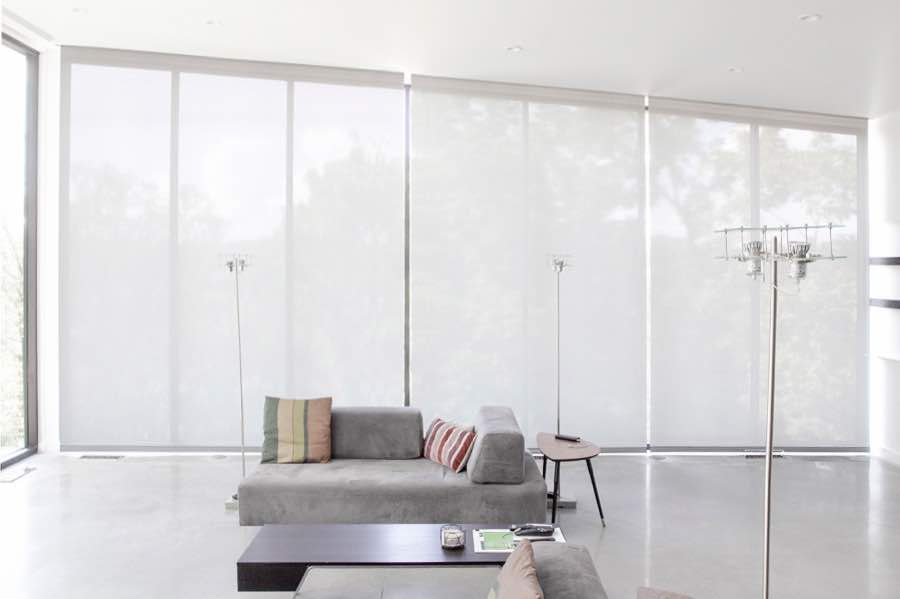 Plenty of things occur in your great room. In just one day, you could read a book, nap on the couch, help your children finish homework, enjoy your favorite show, and more. Each activity calls for a different amount of exterior light, so you'll want window treatments that are a cinch to adjust.
Popular Polywood interior shutters are uncomplicated to operate and offer the most options for managing natural light. Swing the panels open for total sunshine when reading. Glare in your eyes? Secure the panels, but keep the louvers open and move them to a position that directs light off your eyes. For the perfect setting during a movie marathon, close up the panels and louvers to impede the glare of street lights. Even in the daytime, Polywood shutters block all but the faintest glimmer of light due to their impervious material and superior construction.
Motorized window shades make halting light simple. By pressing a button, you can lower motorized shades to direct light off of your TV without leaving your seat. Or, set your smart motorized shades to open and let in sunshine and then automatically lower for privacy in the evenings.
Maintain A Consistent Temperature With Insulating Window Treatments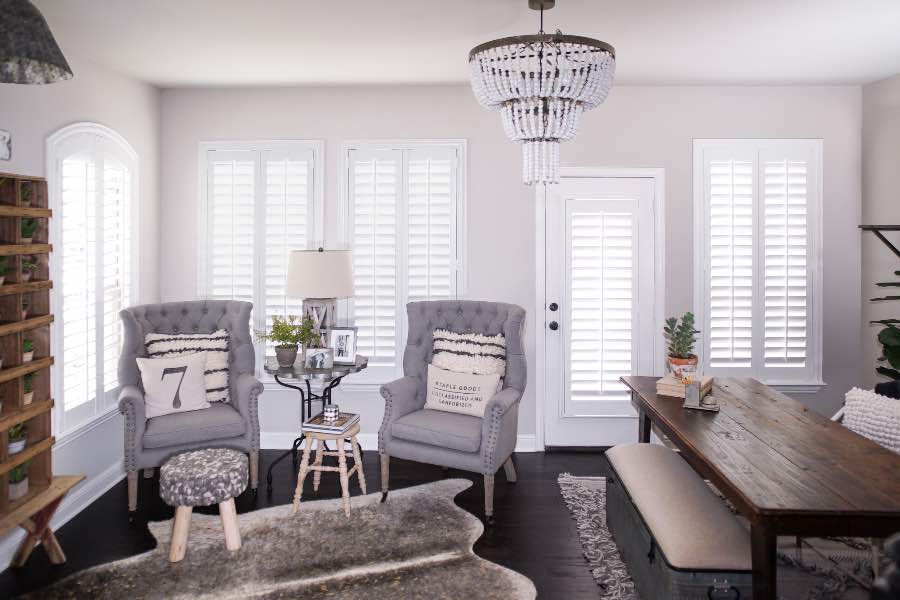 A great room is a substantial open space that may need a good deal of energy to cool in summer and heat in the wintertime. Give your furnace and A/C a respite with the help of insulating window treatments. They will block warm UV rays and icy drafts. You can choose energy-efficient cellular shades to hinder most temperature transfer. But keep in mind, Polywood shutters are the most energy-efficient great room window treatments in Southern California. The shutter frame blocks air and exterior light from sneaking in around the perimeter of your windows, and the louvers shut securely to prevent temperature transfer on the warmest days and coldest nights.
Keep Your Great Room Window Treatments For Years To Come With Enduring Polywood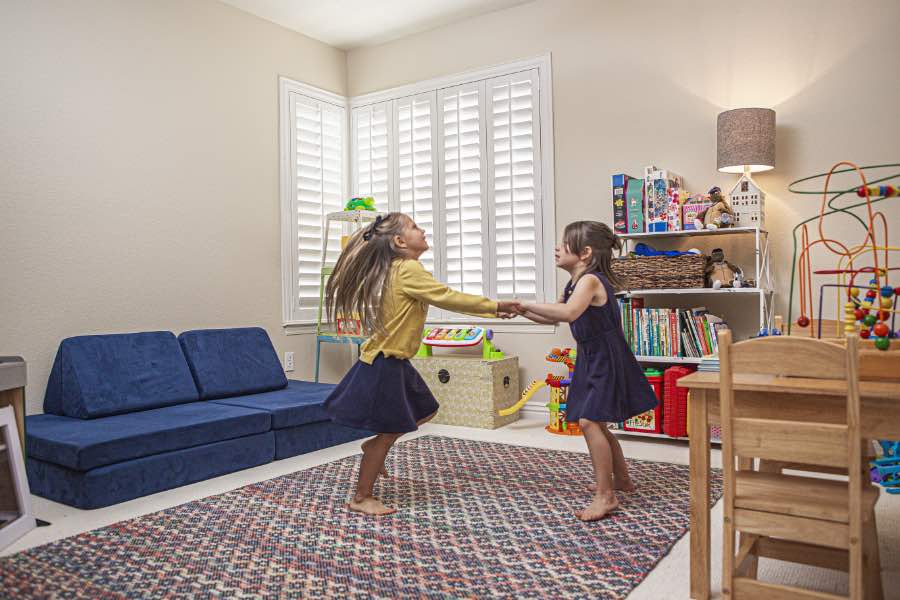 Because there's so much taking place in your great room, you ought to get window treatments that can withstand anything. Sturdy Polywood shutters aren't susceptible to damage from wet environments, temperature extremes, insects, and sunlight. They won't deform or fracture when run into by unruly kids. Animals can't pull them off the window. And even if your new puppy nibbles on a louver, it's simple to order a replacement piece. Drapes and window shades just aren't on the same level with regard to resilience and longevity!
Coordinate Your Great Room Window Treatments With Your Home's Design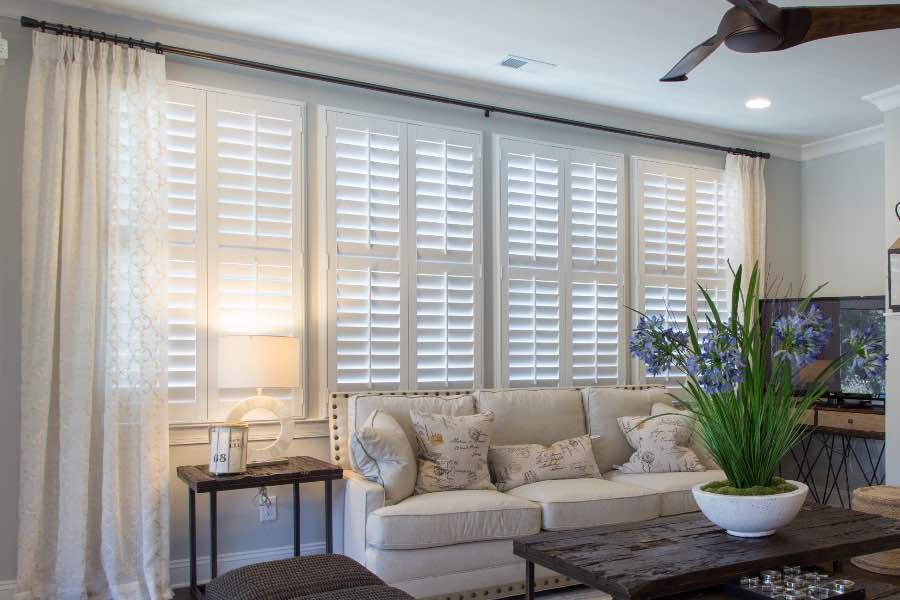 Any feature you introduce to your home should complement your existing decor. That includes your great room window treatments. You will discover roller shades in an abundance of designs and colors. Or, coordinate wood interior shutters to wood aspects in your great room. You might also utilize adaptable white Polywood shutters that seamlessly complement all kinds of designs.
Turn To Sunburst For Your Next Great Room Window Treatments In Southern California
Let the window treatment experts at Sunburst Shutters Southern CA help you find the ideal great room window treatments for your Southern California home. Dial 888-611-2474 or submit the following form to schedule a no-charge in-home consultation. We'll come with samples and showcase your favored options on your windows.